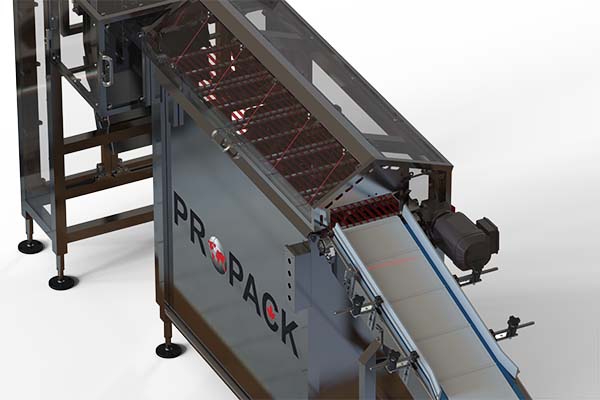 Synchronized Staging Transfer: Model PSST/120
The PSST/120 is an economical, safe product delivery system that empowers the use of stepper servo technology to receive randomly produced products from baggers, pouchers and flow wrappers and synchronizes product delivery on-time, on-demand to high speed cartoning machines. Product synchronization is accomplished by intelligently monitoring and phasing products (bags, pouches, wrapped snacks, etc.) on a number of motion controlled staging sections to either a single or dual product transfer module. The Propack PSST/120 can be configured to user-defined requirements, accommodating either single, double or multi-pack formats.
Experience the Benefits of Synchronized Staging Transfer
Flexible with capability of handling product ranges from 4″ up to 16″ in length
Precise product speed and position control
Wide stage area for accommodating bag widths up to 8″
Configurable to synchronize, stage and transfer single or twin pack product formats
Safe handling of products into cartoner buckets or hand packing applications
Features:
Optional pass through capability for bulk packing or WIP preparation
Internally illuminated, fully guarded transfer and synchronizing staging section
Multi-axis Integrated on-board servo-stepper drive control
Maximum product rates of 120 PPM (single), 80 twin packs per minute (product size dependent)
Sanitary stainless steel frame standard construction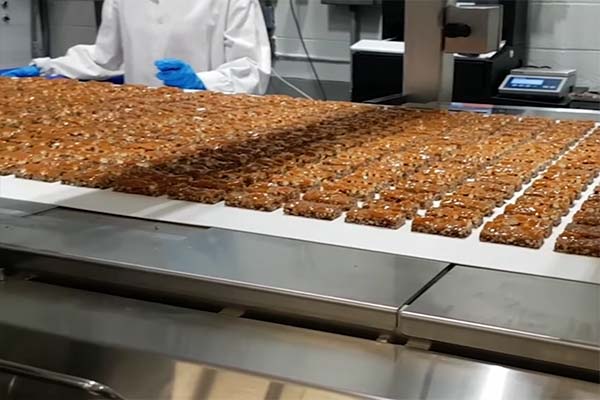 Sanitary Design
Propack systems meet and exceed every aspect of the sanitation requirements for the food processing industry.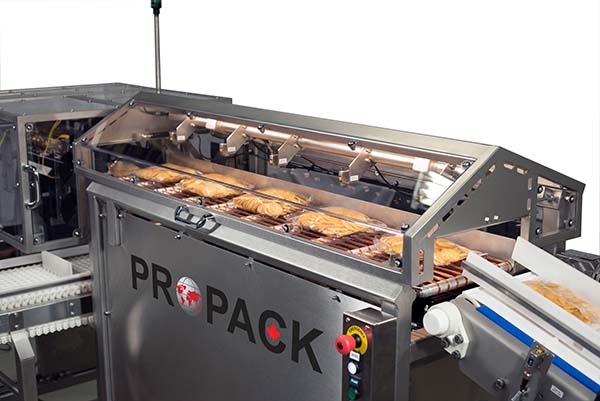 Flexibility
Innovative and flexible designs ensure specific and unique customer needs can be met.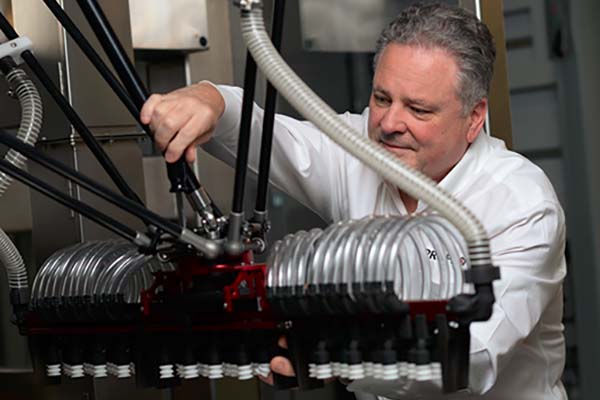 World Class Support
From our knowledgeable support team to our highly skilled engineers, Propack offers ongoing support both on and off-site.
Your Carton Loader Always Features an ABB Robot
Your Propack carton loader features an ABB picking robot which will handle your product with a smooth and gentle action, keeping it free from damage.  Be assured that your product will be placed precisely into your carton or tray with unmatched accuracy. For years, Propack has been proud to be part of the ABB Robotics Preferred Partner Network. At the end of the day, you can be assured that your carton loader from Propack will provide the ultimate performance for your packaging operation.