[responsive]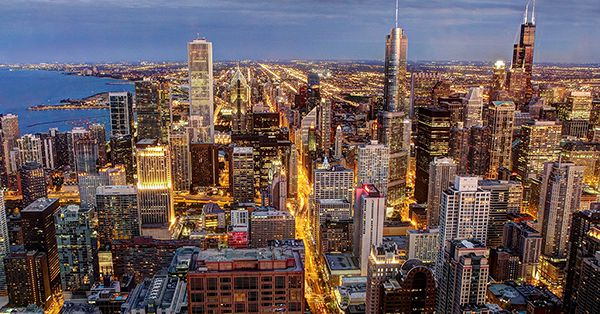 [/responsive]
Chicago is the host of this year's Pack Expo International. While you might have heard Chicago referred to as "The Windy City", the origin of the Chicago's name dates back to  the 1600s. The Miami-Illinois (Myaamiaki) Native American nation called the area "Shikaakwa" which translates roughly as "smelly onion". The Chicago watershed was quite plentiful with leeks and onions in that era. French explorer Robert de la Salle changed the name to "Checagou".
Visit Us at Pack Expo 2016!
From November 6~9, you'll find us in showcasing our leading automated packaging machinery. It's especially exciting for us as we celebrate our 20th year of delivering innovative packaging solutions. We hope you will visit us at Booth #S-3682. Click here to see the show map.
This year's Pack Expo features close to 2000 exhibitors. Another must-see booth belongs to our friends at ABB Inc. at booth #N-5933. For free registration to Pack Expo, click on the image below. We look forward to seeing you there!