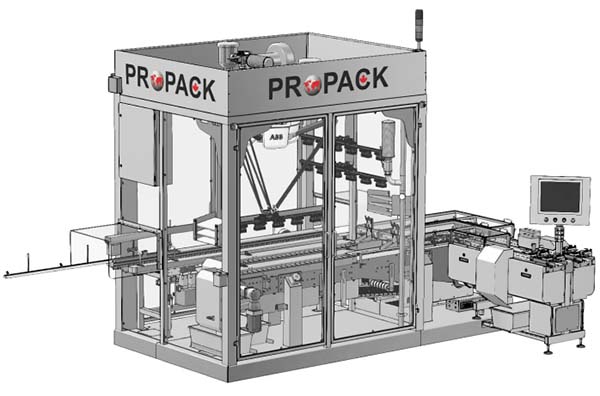 LJ-DUAL Flexible Robotic Top Loader
The LJ-TRT Dual robotic product collator and robotic top loader provides the ultimate in automation flexibility with an efficient, robust carton loading machine ideally suited to handle the output from TWO medium-speed flow-wrappers. The LJ-TRT Dual will accurately collate your product and load into cartons, trays or multipacks. Depending on your product's characteristics, the LJ-TRT Dual robotic top loader can operate at speeds up to 700 products/min.
Experience the Benefits of the LJ-TRT Dual Robotic Top Loader
Easy operation via simple operator interface
Increased uptime
Quick, repeatable size changeovers
Sanitary design
Flexible design accommodates various package sizes
Low operating costs
Your LJ-TRT Dual Robotic Top Loader is Loaded with Features
Speeds up to 700 incoming cartons/min and 85 cartons/min output
Dual infeed lanes to two collators
Dual, Triple Turbo-Train product bucket conveyors for high-speed, precise collation
Servo driven, lug less Carton Management System for precise carton positioning
Quick & easy, recipe driven changeovers
Rugged, sanitary frame design
Simple integration with most flow-wrappers
Quick, no-tool changeover for Product Buckets
Quick, no-tool changeover for carton size adjustment
Cantilever designed infeed conveyor for ease of belt removal
Product spacing reject system removes double packs
ABB IRB360 Flexpicker Robot with IRC5 controller
Allen-Bradley ControlLogix PLC with Kinetix 6000 Sercos servo drives and motors with A-B PanelView Plus 1500 HMI
Small footprint: 123" x 74" (3,124mm x 1,880mm)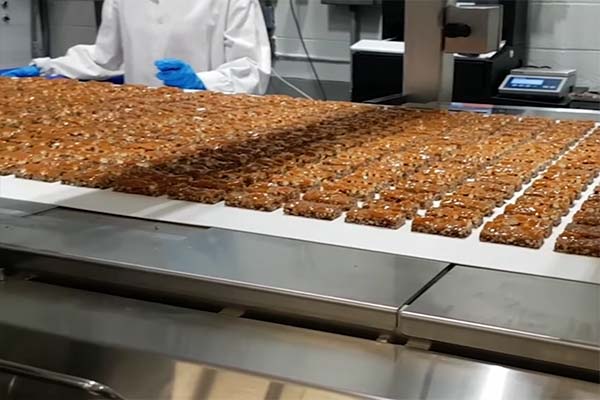 Sanitary Design
Propack systems meet and exceed every aspect of the sanitation requirements for the food processing industry.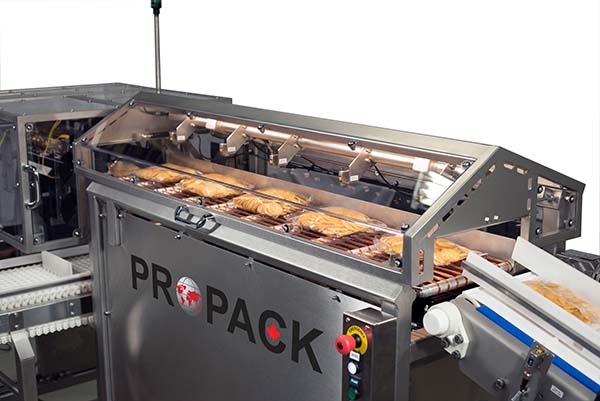 Flexibility
Innovative and flexible designs ensure specific and unique customer needs can be met.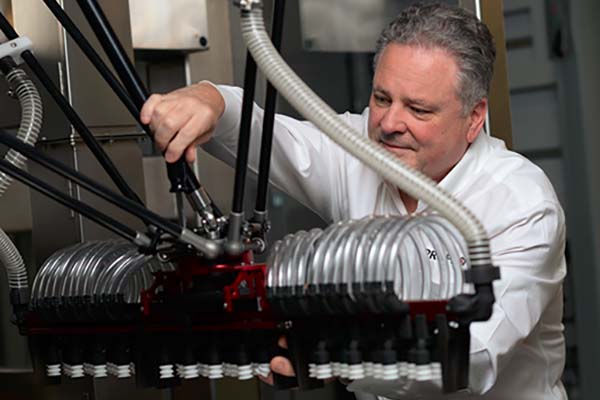 World Class Support
From our knowledgeable support team to our highly skilled engineers, Propack offers ongoing support both on and off-site.
Your Carton Loader Always Features an ABB Robot
Your Propack carton loader features an ABB picking robot which will handle your product with a smooth and gentle action, keeping it free from damage.  Be assured that your product will be placed precisely into your carton or tray with unmatched accuracy. For years, Propack has been proud to be part of the ABB Robotics Preferred Partner Network. At the end of the day, you can be assured that your carton loader from Propack will provide the ultimate performance for your packaging operation.