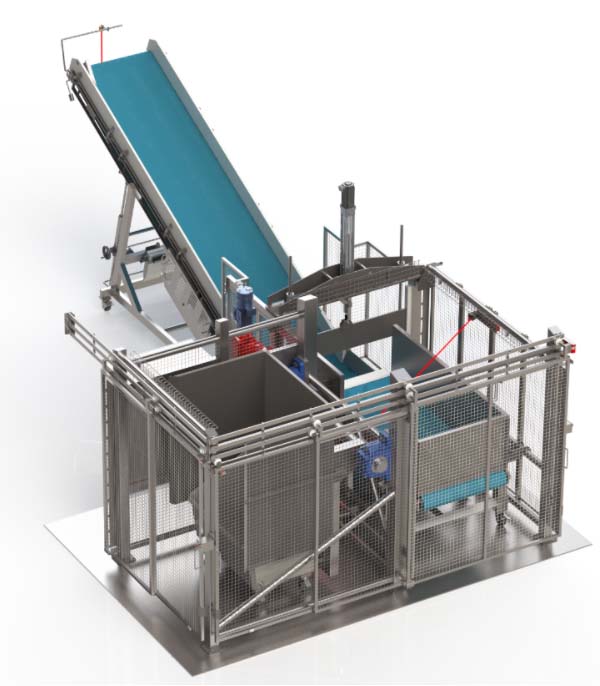 Dough Dumpers
Manufactured at the highest standards of quality, construction, sanitary design and flexible capacities.
Construction
Stainless Steel Construction with sanitary 2B finish. Dairy finish optional.
Sanitation
UHMW and Teflon coated food contact surfaces minimize product accumulation and reduce sanitation time
Full washdown option available
Conveyors cantilever construction allow for easy belt removal
Capacity
Handles various sizes and capacities of dough troughs up to 12,000 lbs per load.
Modular
Designed to feed either a Kibbler conveyor or a Guillotine depending on the type of product.
Controls
All system parameters are recipe driven through HMI
Safety CAT 3
Components
Allen Bradley Controls
SEW Motors
Festo Pneumatics
Alternatives available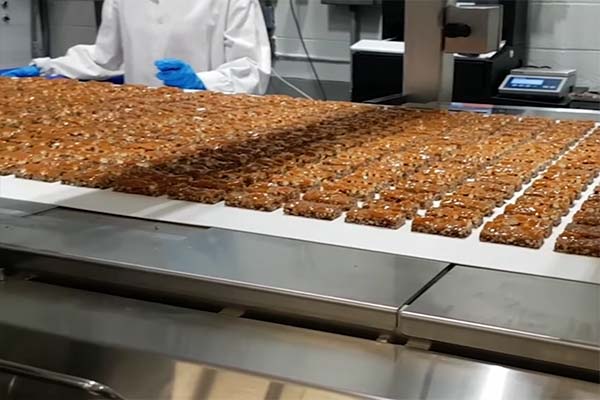 Sanitary Design
Propack systems meet and exceed every aspect of the sanitation requirements for the food processing industry.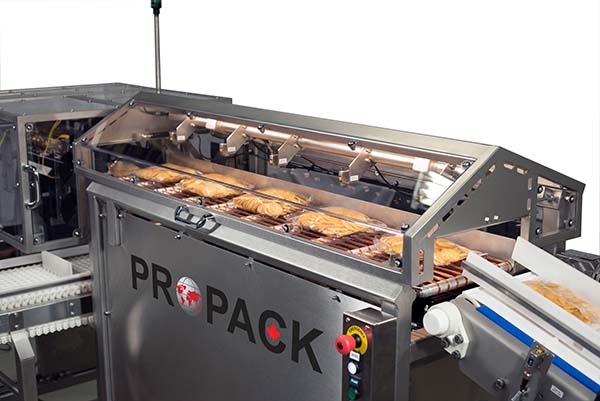 Flexibility
Innovative and flexible designs ensure specific and unique customer needs can be met.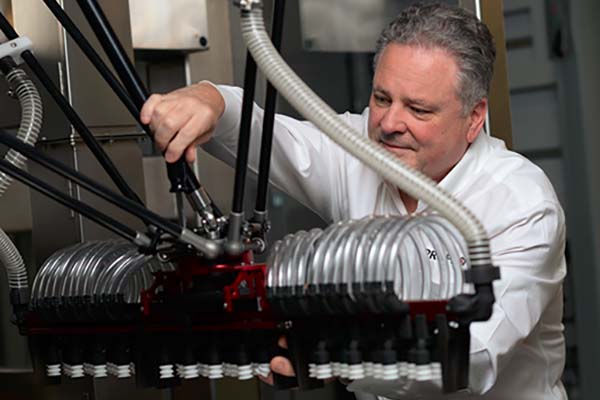 World Class Support
From our knowledgeable support team to our highly skilled engineers, Propack offers ongoing support both on and off-site.