Proven Systems with Unmatched Results
Incredible speed, flexibility, sanitary design, and superior customer support.
With a focus on sanitation and flexibility, Propack prides itself on developing superior processing systems that are designed, manufactured, and supported in North America. Specializing in cold bar forming lines, our innovative processing technology offers customers excellent quality control, throughput, and reliability for the most efficient process with maximum uptime.
Sanitation
The Propack Customer Sanitation Team works closely with designers to ensure that each system meets every aspect of the sanitation requirements for the bar industry. The in-feed and out-feed belts are completely removable from the system giving the operator full access for cleaning. Additionally, each component of the equipment is numbered and has its own place on a sanitation cart for storage and cleaning.
Flexibility
We want to ensure maximum flexibility in our equipment to allow customers to produce a variety of products with each processing system. Propack's equipment is very versatile, offering a wide range of options such as processes for multi-layer products with the use of a stainless steel second layer applicator; ultrasonic cutting systems using Branson Ultrasonics to address various levels of viscidity; and particulate feeders to deposit toppings consistently across a slab. Our systems are fully customized to each customer's unique requirements. 
The Propack processing equipment line includes: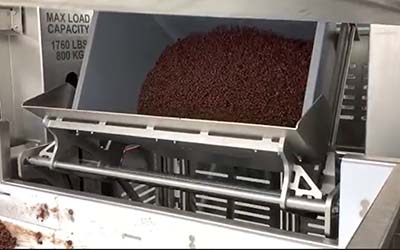 Dough Dumpers
Allows dough to be mixed and immediately dumped onto a work surface or a slab former.
>> Learn More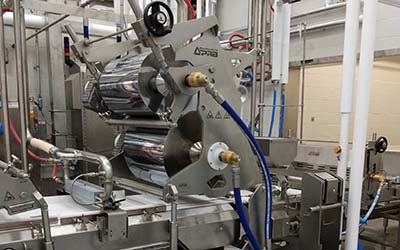 Slab Formers
Draws the product mix from a feeder, such as the dough dumper, and delicately forms it into a continuous slab.
>> Learn More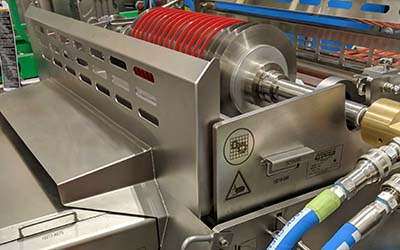 Slitters
Cuts the bar slabs into strips at the desired width.
>> Learn More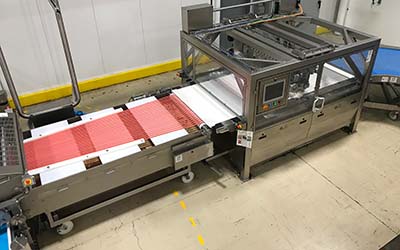 Spreaders
Allows dough to be mixed and immediately dumped onto a work surface or a slab former.
>> Learn More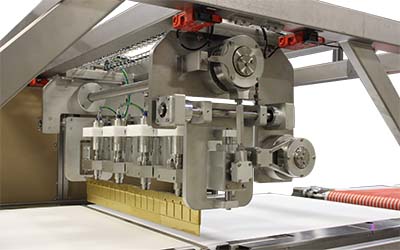 Guillotine
Cuts the product strips to the desired length.
>> Learn More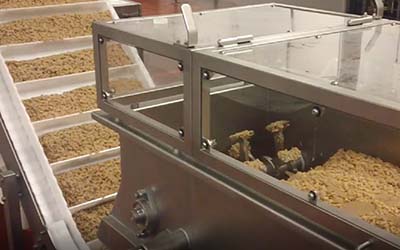 Kibbler
Also Available: Particulate Feeders, Compression Rollers, Agitators, Peanut Butter Cream Applicators & Caramel Slab Formers.
>> Learn More