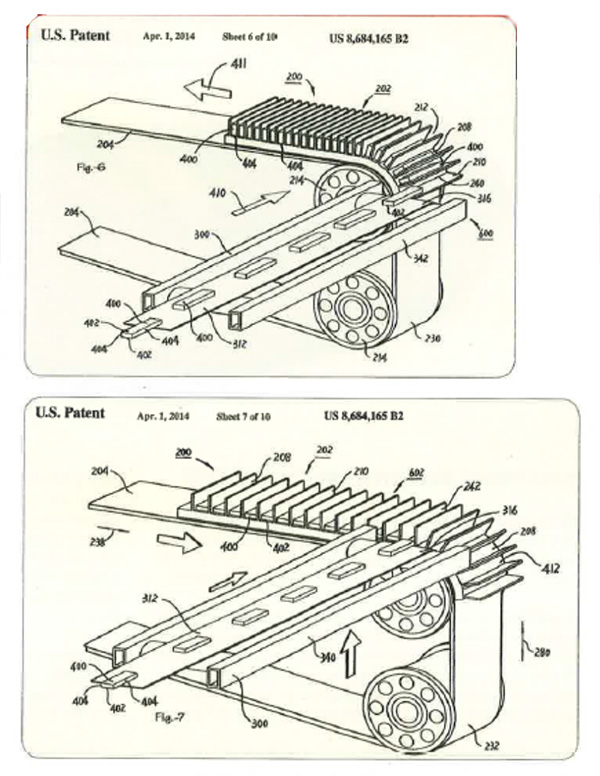 Any good robotics manufacturer is constantly envisioning the future. Companies utilize robots as a means of achieving production line efficiencies. Robotic equipment manufacturers are challenged to provide even more. We need to make certain that when it comes to providing for our end-users that we view their current and future needs as paramount.
Advances in general, that make robotic technology valuable to users include:
Greater workplace safety
Increased productivity
Improved sanitary designs
Faster operating speeds and increased lifting capabilities
Decreasing costs that make robotics more affordable.
Designed and developed by Propack, the patented combination robust and easy to set up Infeed Collation System receives product from a conveyor and perfectly orients it within the collator to provide a much more efficient robotic production line throughput.
Operators can choose between a flat load position or an edge load position on the infeed conveyor, ensuring product is placed the optimal way to ensure large savings in product packaging materials.
The Infeed Collation System also allows packers the option of choosing a right or left position, as well as height options to raise or lower the conveyor as required.
With the Infeed Collation System, a single robot can pick and place over 1,000 products a minute.
This is perfect for aligning rectangular-shaped fresh or frozen baked goods, crackers, bar products or frozen patties.
Benefits:
Increases production line efficiency;
Generates cost-savings from reduced packaging waste;
Easily integrated onto existing production line;
Small footprint;
Food-safe;
Easily cleaned.
Get ahead of the curve and ask how our Infeed Collation System can enhance your production line and your bottom line.