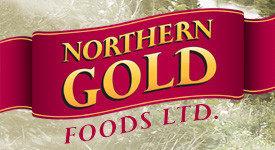 Northern Gold Foods from Port Coquitlam, British Columbia has experienced phenomenal growth. Known as "The Breakfast Company", Northern Gold's granola has been a focus since the company's founding. Since then, they have added other ready-to-eat breakfast cereals, granola bars, breakfast bars and industrial ingredients such as custom manufactured crisps.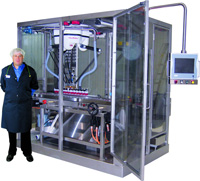 Propack is very proud to be involved with Northern Gold Foods' continued growth. We share many values such as a commitment to quality, personal customer service and a team oriented spirit. The fact that they're Canadian doesn't hurt either, eh?
Spencer Beach, Oresident of Northern Gold Foods had this to say about us.
"With superior design and experienced staff, Propack is the elite equipment provider in the industry".
We're proud to provide high-quality, well-engineered packaging automation solutions to our clients. To Spencer and the team at Northern Gold Foods, we wish you continued success as you expand and grow.
Click here for information on Propack's automated packaging solutions.
Watch the video below to see our LJ-TRT Dual robotic product collator and top loader in action.
Request A Quote
[embedvideo type="youtube" id="c2nrphZFq-U"]