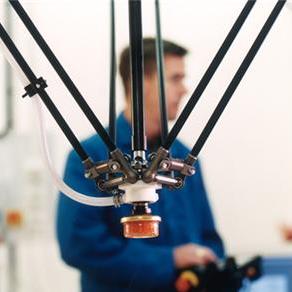 It was in 1974 that ABB introduced the IRB 6 robot which kickstarted the modern industrial robotics era.
Congratulations to ABB on their many successes and forty years of accomplishing many milestones. Click here for a brief look at ABB Robotics' history.
To ensure your robotic loading system offers optimum performance, we integrate with ABB Robotics and are a proud ABB Robotics Preferred Partner. Our design team is ready to design your next custom solution.