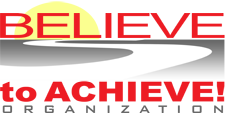 Propack proudly supports the Believe to Achieve! Organization.
Believe To Achieve Organization (BTA) is a registered non-profit that assists kids, ages 8-16, in after-school personal development and mentorship programs. The after-school programs offer food programs, study groups for homework help, computer rooms, teaching guides and motivation and support with caring adults.
BTA Engages 'at-risk-kids', youth and troubled teens in face-to-face groups, workshops and youth counseling sessions with their peers.