Experience the Propack Difference
PROVEN SYSTEMS WITH UNMATCHED RESULTS
Incredible speed, flexibility, sanitary design, and superior customer support.
Who Are We?
Since 1996, Propack has been designing custom pick and place packaging systems for a variety of markets and applications. Our systems can handle your cartons or trays at high rates of speed to maximize the efficiency of your packaging line. Your Propack solution will be able to handle the output from medium to high-speed flow wrappers. Our team is ready to customize a pick and place packaging solution for your specific application, whether you are packaging, processing or require an integrated solution.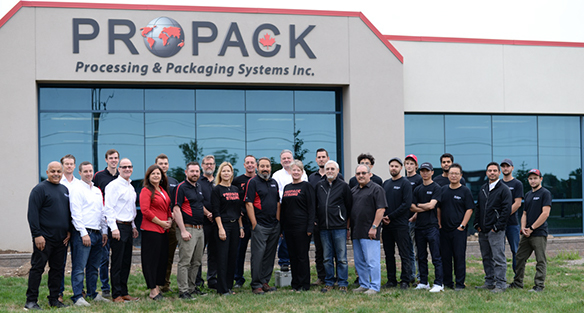 Pick and Place Packaging Solutions for Your Specific Application
Cookies & crackers
Energy & meal supplement bars
Granola bars
Snack bars & cakes
Confectionery & bakery
Frozen snack patties
Liquid pouches
And more…
Experience the Benefits of Our Pick and Place Packaging Solutions
Easy operation via simple operator interface
Increased uptime
Quick, repeatable size changeovers
Sanitary design
Flexible design accommodates various package sizes
Low operating costs
Our Pick and Place Packaging Systems Feature an ABB Robot
Your Propack pick and place packaging solution will feature an ABB picking robot which will handle your product with a smooth and gentle action, keeping it free from damage. Be assured that your product will be placed precisely into your carton or tray with unmatched accuracy. ABB is the preferred choice of pick and place robotics by many Fortune 500 companies and Propack is proud to be an ABB Robotics Preferred Partner. At the end of the day, you can be assured that your pick and place packaging system from Propack will provide the ultimate performance for your packaging operation.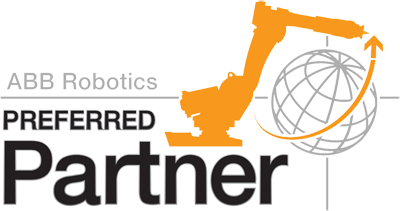 Propack has been a preferred robotics channel partner with ABB for many years and have an exceptionally strong track record of successful installations across Canada and the USA.  Propack has a strong commitment to customer satisfaction and the highest level of knowledge and experience of packaging solutions for the rapidly growing food industry.  They have been able to establish themselves as one of the leading companies in North America and we look forward to continue working with Propack in order to develop new solutions for one of the largest and most important manufacturing industries in North America.
More than Just Pick and Place Packaging Systems
Your pick and place packaging system can be complimented with processing solutions from Propack. If you require slab forming, slitting & spreading or bar cutting, we will deliver high performance solutions.
Integrated Solutions
Our experienced team will design and deliver complete packaging line solutions with best in class feeders, wrappers, erectors and closers. We have extensive integrated systems knowledge and experience providing turnkey solutions to provide complete automation and the right solutions for our customers and their applications.
Propack and its partner network are strong and proven sustainable players in the ever changing and competitive "Global Market".